News! Planning for RV Camp of "the 13th Five-year Plan" for All Provinces and Cities"!
In September 2016, the National Tourism Administration issued Notice on Speeding up Construction of 2016 Self-drive tour &RV Camp jointly with six ministries and commissions with the attachment of Project Table of 2016 National Self-driving Car RV Camp Construction. In the project table, a total of 514 self-drive tour& RV camping sites are listed; thus driving an investment of about 35 billion Yuan.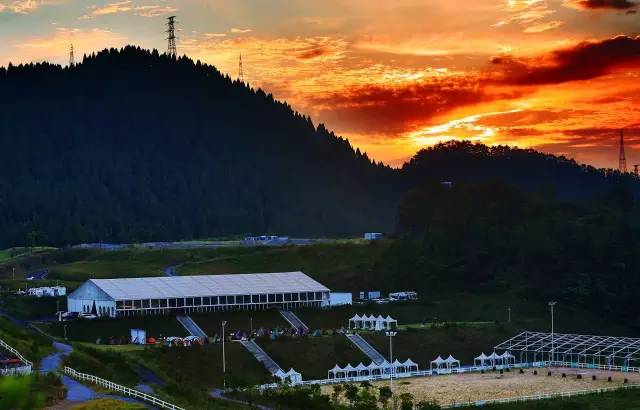 1. The Yangtze River Delta: 500 RV camp sites to be built by 2020
The tourism bureaus of three provinces and one city (Jiangsu, Zhejiang, Anhui provinces and Shanghai City) jointly signed the Cooperation Agreement for the Joint Promotion of the Recreational Tourism Development at Yangtze River Delta and issued Outline for RV Tourism at Yangtze River Delta.
By 2020, Jiangsu, Zhejiang, Anhui and Shanghai will build the RV service facilities network consists of 250 RV camp sites. As a first-level node city, Nanjing will build 20 camp sites, and 15 camp sites will be built in Suzhou, Wuxi and Changzhou respectively. In addition, 5 camp sites will be built in the cities such as Nantong, Taizhou, Yancheng, Huai'an, Xuzhou etc. respectively. It is aimed that by the year 2020, 400 to 500 camp scales with different levels, different types, well-equipped facilities, and standardized services can be formed in the entire Yangtze River Delta region.
2. Yunnan: 500 campsites will be built
In March 2015, Yunnan Tourism Development Committee officially launched the preparation of Special Plan for Camping Sites and Self-driving Tourism in Yunnan Province, and put forward the development goal of building China's first self-driving friendly tourist destination province, and make camping sites and self-driving tour become the importance key of promoting the transformation and upgrading of tourism industry in Yunnan Province, as well as the completion of 500 camping sites construction (of which: 221 scenic spots based camping sites, 154 road-based camping sites, 101 countryside based camping sites and 24 town based camping sites).
3. Sichuan: Building "the Top Province of Self-driving Tourism in Western China"
According to the Development Plan for Self-driving Tourism Automobile Camp Sites in Sichuan Province, in order to build "Top Province of Self-driving Tourism in Western China", from 2012 to 2020, the model of self-driving tour camps of the whole province will be built in three phases, and the camp network system of three major types including the station type, destination type and scenic spot will be constructed.
The scope of plan includes Chengdu,17 prefecture-level cities and 3 autonomous prefectures. By then, a self-driving tourism camp system will be built up, including six major self-driving camp rings, namely the Ninth Ring Road, the Giant Panda Line, the Yangtze River Line, Shangri-La Line, the Tibetan Area North Ring Line and Qinba Ecological Line, and four self-driving camp corridors including 317 Sichuan and Tibet Experience Line, 318 China Landscape Avenue, Chengdu- Mianyang -Leshan Three-kingdoms and the World Heritage and Yapan Sunny Ecological Resort, etc.
By 2020, 300 key self-driving tourism camp projects will be planned to be built up in the whole province, which includes 20 demonstration camps, 80 boutique camps and 200 featured camps. At the camping sites, services available include catering, shopping, medical care, leasing, car maintenance, camping, fishing, barbecue, picking, rock climbing, grass skating and so on.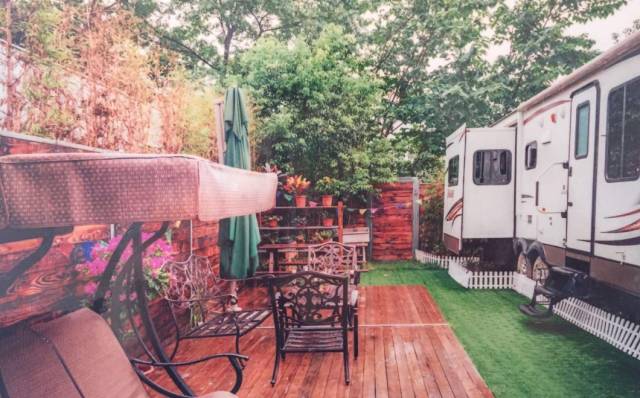 4. Gansu: Led by government, RV Camp Development Plan will be released
Gansu Province is actively developing plans and it is planning to build about 200 RV camping sites conforming to the international standards within three years prior to 2018. It is reported that the Development Plan for RV Camping Sites in Gansu Province will be aimed to be completed by the end of December and timely released. The plan is led by "6873" Leading Group Office and cooperated by the units including the Provincial Development and Reform Commission, the Provincial Department of Transportation, the Provincial Tourism Bureau, the Provincial Sports Bureau, the Provincial Air Brigade Group and so on. This will be the first provincial campsite construction plan nationally.
5. Shandong: Building the Big Province of Self-driving Car and RV Camps
Shandong Province is developing the implementation views and will further revise Planning for Self-driving Car and RV Camps in Shandong Province, so as speed up the theme-based self-driving and RV camp construction including hot spring resort, forest tourism, mountain sports, field countryside, drifting experience and beach leisure, etc.
It will formulate the construction standards for car camp site and introduce the traffic policy for tourism-living trailer as well as launch a number of demonstration units of tourism-living trailer camps and campground. By support the chain or joint operation of self-driving car VR camps, it will establish the "Shandong Campground Federation".
6. Hunan: 150 self-drive tour & RV camping sites will be built
Hunan Provincial Government Office issued the Promotion Plan for Investment of Consumption-oriented Tourism in Hunan Province, which clearly specified that in the next five years, Hunan will actively promote the "Tourism+" to promote the close integration of tourism and new industrialization, new urbanization, information technology and agricultural modernization.
By 2020, 2,000 km of tourism sightseeing highway and tourism greenway will be newly constructed and transformed respectively. At the same time, it will improve the province's self-driving car camp network. By 2020, 150 self-driving car RV camps will be built by relying on the provincial-city-county-point four-level tourist counseling service sites.
7. Inner Mongolia: Building the Beautiful Landscape in North Xinjiang
Currently, except Manchuria, a total of 128 self-driving car and RV camp sites have been established or planned to be established from the Inner Mongolia Autonomous Region to the various league cities (cities directly planned by the state) and there are more than 3,727 self-driving and RV camping spaces
By 2020, tourism in Inner Mongolia will become a new bright spot of economic and social development, and the city will witness the basic completion of tourism and sightseeing leisure holiday base and grassland tourism area and tourism economy strong area reflecting the grassland culture and the unique characteristics of northern Xinjiang, so as to create the beautiful landscape of the northern Xinjiang for the motherland.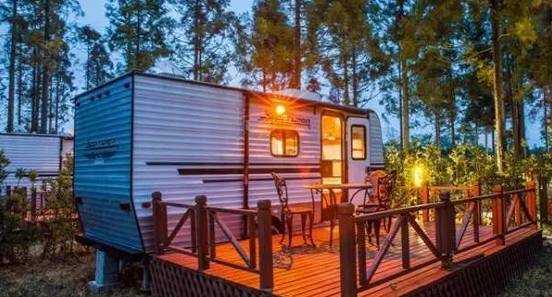 8. Shaanxi: 100 RV camping sites will be built
On November 24, 2015, Shaanxi (Huashan) International Self-driving and RV Camping Forum was inaugurated in Huashan Self-driving Camping Base. As an important province connecting the eastern and western parts of China, Shaanxi connects through the southwest, northwest, north and central China; hence the core hub of China's self-driving tourism road map. "Starting from Silkroad, passing through China" can be used as the strategic development direction for the cause of self-driving tourism and RV camps in Shaanxi Province. In the next 3-5 years, Shaanxi plans to build more than 100 self-driving and RV camping sites.
9. Fujian: planning to build 100 RV camping sites in 5 years
Chen Yangbiao, who has served as deputy director of the Fujian Provincial Tourism Administration and worked in the tourism industry for 24 years, said during the seminar on innovation mode of the RV camping in Xiamen, at the current stage, efforts are made to seize the 5A level scenic spot in the south of the Yangtze River and the market along Beijing-Hangzhou Grand Canal. It is planned to build the best RV tourism flagship in Fujian and even the whole country and construct "RV Camp Tourism Town" in 2-3 years. And more contribution will be made to prosper the RV camping tourism market, so that it can aim to realize the construction of 100 of 1,000 RV camping sites in 2020 as proposed by Premier Li Keqiang; thus achieving new breakthroughs for the tourism sector in the capital market in Fujian Province.
10. Qinghai: planning to build 100 self-driving camping sites by 2020
In the recently introduced Suggestions of Implementation on the Promotion of Tourism Reform and Development, it clearly mentioned that by 2020, 100 classified self-driving camping sites will be established. Qinghai will follow the international standards, and conduct the unified design self-driving camp signs, revise and improve self-driving tourism camp construction standards, and achieve the construction standardization and unified identification, so as to promote the self-drive tour boutique line construction including Rim Xining Ring, Landscape of Qilian Mountains, Qaidam Scenery, World Roof Exploration, Pursuit on Silk Road, Landscape of Tang-Tibet Ancient Road and so on.
At the same time, the construction of cross-regional car rental companies, and handling of off-site car rental, car collection business and the development of RV travel business are encouraged and supported.
11. Anhui: 100 new self-driving car camping sites will be built within 5 years
Anhui Province will implement the "Last Mile" access project to make the traffic trunk line interconnected with scenic spots above 3A-level, the National Water Conservancy Scenic Area and the key rural tourism areas. During the period of "13th Five-year Plan", 500 km of the "Last Mile" will be newly established and expanded. 100 tourist centers and consultancy centers, 100 self-drive tour(RV) campsites and camping sites, and 50,000 parking spaces for tourist attractions will be newly built and expanded.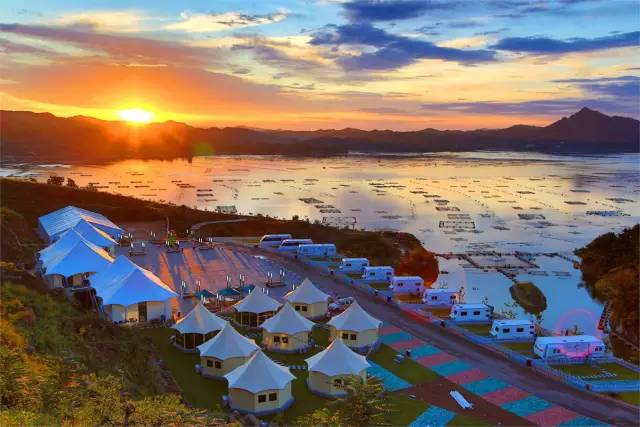 12. Xinjiang: a new era of RV tourism to be opened by 80 RV camping sites
In Xinjiang 2015 China's Western Ice & Snow Tourism Festival and 10th Winter Tourism Trade Fair in Xinjiang China, the 500 square meters of booths, two planes and ten RVs made a brand new RV camping site presented in front of the audiences.
In the Fair, Mr. Zhou Qiwu, CEO of Xinjiang Construction Investment Zhongyi Cultural Industry Investment Co., Ltd. mentioned that, to make self-driving tourism market more dynamic, we must allow more tourists to understand and know about the RV self-driving tour. In the future development of RV tourism, the realization of integrated tourism of RV and aircraft travel will happen in Xinjiang. In 2016, Zhongyi RV will purchase 200 RVs, and will plan to build 80 RV camping sites in Xinjiang to usher a new era of RV tourism in Xinjiang.
13. Hainan: official announcement of planning for completion of 77 camping sites by 2020
At present, Hainan is in an important period of tourism transformation and upgrading. As a new form of leisure tourism, RV camping tourism has become an important way to enhance the international level and scale capacity of Hainan tourism industry.
It is clearly pointed out in Master Plan for RV Camping Tourism Development in Hainan Province that by 2020, Hainan will build 77 campsites. Mobile home and wood structure landscape facilities and RV are all important infrastructure for camping. The RV camping leisure experience tourism development will be bound to bring the broad market prospects for the RV, mobile home, camping and related industries.
14. Guizhou: 5,000 RVs will be distributed in 2016
The strategic cooperation agreement for construction of Guizhou tourism service system was signed in the Theme Forum of "Investment and Consumption of Tourism in Mountainous Region" and tourism investment project signing ceremony held in WanfengLin International Conference Center in Xinigyi, Qianxinan Autonomous Prefecture, Guizhou Province.
In 2016, 5000 RVs will be distributed in Guizhou Province and the "Fast Travel Contented Tourism" service system will be built. By 2020, the project is basically identified that 50 camping sites will be distributed in the Guizhou. Each camping site will be built with large helipad and the air sightseeing flight routes will be launched to provide visitors with a full range of air travel services.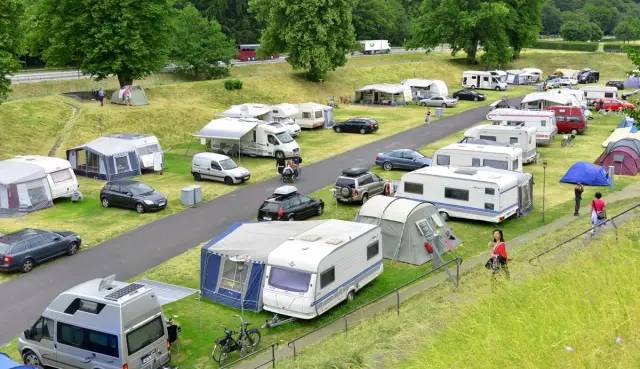 15. Chongqing: 50 self-drive tour camping sites will be built in 5 years
Chongqing Municipal Government Network issued Implementation Suggestions on the Promotion of Tourism Investment and Consumption by Chongqing Municipal People's Government (shortened as the "Suggestions").
It is proposed in Suggestions that it is imperative to promote the continued growth of tourism consumption, and speed up the construction of Chongqing into an internationally renowned tourist destination and the world famous tourist city with real and objective goals. It is clarified in the Suggestions that by 2020, Chongqing will build 50 self-driving car camping sites in the city wide in accordance with the national self-driving car camp construction planning and construction standards.
16. Hebei: more than 40 campsite investment projects have been released and special industry development fund will be set up
Zhai Yuhu, deputy secretary and deputy director of Party Group of Tourism Bureau of Hebei Province expressed in Hebei China (Shanghai) RV Camping Leisure Sports Industry Fair that by 2017, it is aimed to develop and construct 30 high standards of self-driving car and RV camping sites, so as to vigorously promote the special development of tourism industry in Hebei Province, and actively cultivate the new hot spots of tourism and consumption represented by RV camping. It is understood that the Tourism Industry Development Fund will be established in Hebei Province, of which 40 percent will be mainly used for investment and construction of self-drive tour camping sites.
17. Hubei: 500 million Yuan will be invested to build 30 self-drive tour camping sites
With the introduction of Master Plan for Development of Wuhan Automobile Tourism Camp, a total of 22 car camping sites are planned to be built, and a diversified tourism system closely integrated with car tourism camping and leisure tourism in Wuhan will be constructed to build Wuhan into a national hub-type integrated camping cluster and an ideal destination for the automotive tourism demonstration area and leisure holiday for citizens in the central area.
The self-drive tour camp construction in the scenic spots in Hubei Province has also begun. The province has witnessed the completion of 17 projects of self-driving car camping site, 29 projects under construction and 30 proposed projects with a total investment of more than 500 million yuan. The camp services include buffet barbecue, bonfire party, KTV, open-air movies, water sports, fruit and vegetable picking, fishing, chess, football, basketball and so on.
18. Jiangxi: speed up the development of new business forms of RV camping
Li Ruifeng, deputy director of Jiangxi Tourism Development Committee, was very optimistic about the future prospects of Jiangxi RF Tourism. He commented, "Jiangxi is rich in mountain and land resources, and thanks to the improving tourist road construction in recent years, the accessibility to scenic sports is getting higher, which is very suitable for the development of RV tourism, so that it can bring the sound social and environmental benefits, and also become helpful for the enhancement of the good image of Jiangxi Landscape.
19. Shanxi: planning and construction of self-driving car RV camp
On June 4, People's Government of Shanxi Province issued Suggestions on the Promotion of Tourism Reform and Development. It is pointed out in the Suggestions that it is imperative to speed up the construction of suburban leisure belt, green road and mountain trail, and conduct the planning and construction of a number of self-driving car and RV camping sites as well as the implementation of tourism consumption upgrading project, and the active development of health preservation tourism, health tourism, elderly care tourism, research tourism, RV tourism, leisure and holiday tourism, etc.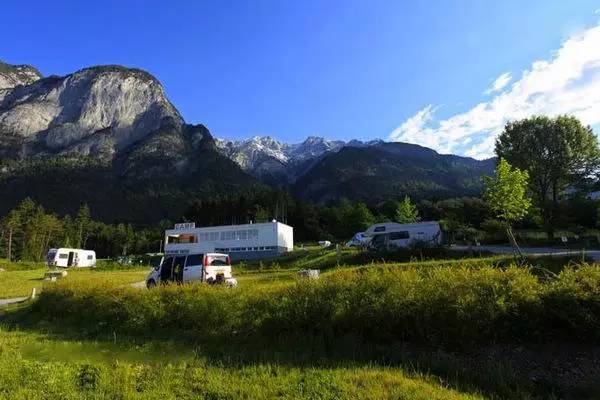 RV camp has been listed as one of the six major areas of consumption for key promotion proposed in the State Council Standing Committee Meeting chaired by Premier Li Keqiang in 2014. The government departments including CPC Central Committee, State Council, National Tourism Administration, National Development and Reform Commission, etc. have attached great importance to tourism development, and the construction of RV camping is even the priority among priorities. On November 20, 2016, the National Tourism Administration jointly issued Some Suggestions on the Promotion of Self-driving Car and RV Tourism Development in conjunction with the National Development and Reform Commission and other departments, and put forward that by 2020, 200 various types of VR camping sites will be built. Based on the plan, it is out of question to achieve this goal, and it will bound to be the golden age of RV camping industry in the not too distant future.