The 16th China (Beijing)International RV Camping Exhibition and the 2018 China (Beijing) International Outdoor Camping Exhibition Wrapped up with Transaction Hitting a Record High
The 16th China(Beijing)International RV Camping Exhibition and the 2018 China(Beijing)International Outdoor Camping Exhibition Wrapped up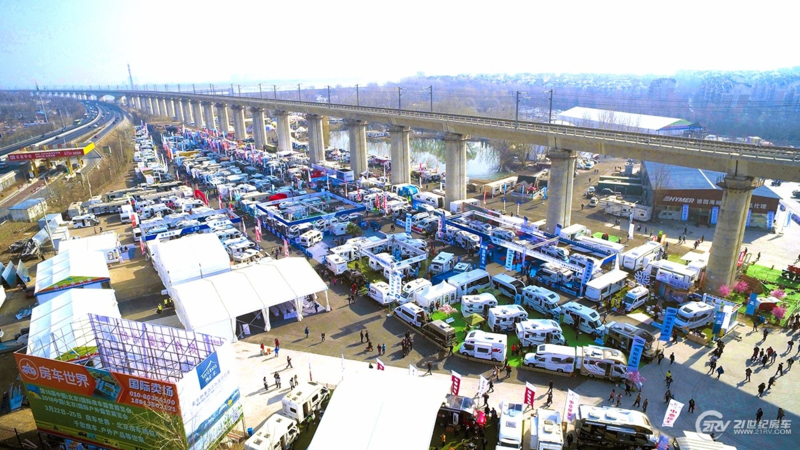 Scale enjoyed continued growth; turnover and other data set a record high
From March 22 to 25, organized by the RV Committee of China Automobile IndustryAssociation, 21RV, RV World, co-organized by Beijing Camper RV Exhibition Co.,Ltd., the 16th China (Beijing) International RV Camping Exhibition with thetheme of "Discovery· RV World", 2018 China (Beijing) International OutdoorCamping Exhibition were wrapped up at the RV World· Beijing RV Expo Center. Inthis exhibition, the transaction volume of RVs exceeded 1100 units with a totalturnover of approximately RMB 900 million. During the four-day exhibition, thenumber of visitors reached 85,920, representing an increase of 25% over thesame period of last year and the number of professional visitors far exceededthe expected level of popularity.
For 9 years since Beijing International RV Camping Exhibition was held, theexhibition area has been gradually expanded. The exhibition area of thisexhibition reached 100,000 square meters, representing an increase of 30%compared with the same period of last year. The exhibition is divided into fourregions, RV, outdoors, accessories and camping, including 105 most importantdomestic RV manufactures, refitting factories and distributors, more than 130branded RV accessories suppliers, 30 most attractive outdoor camping equipmentsuppliers. A total of more than 400 brand products were showcased in theexhibition.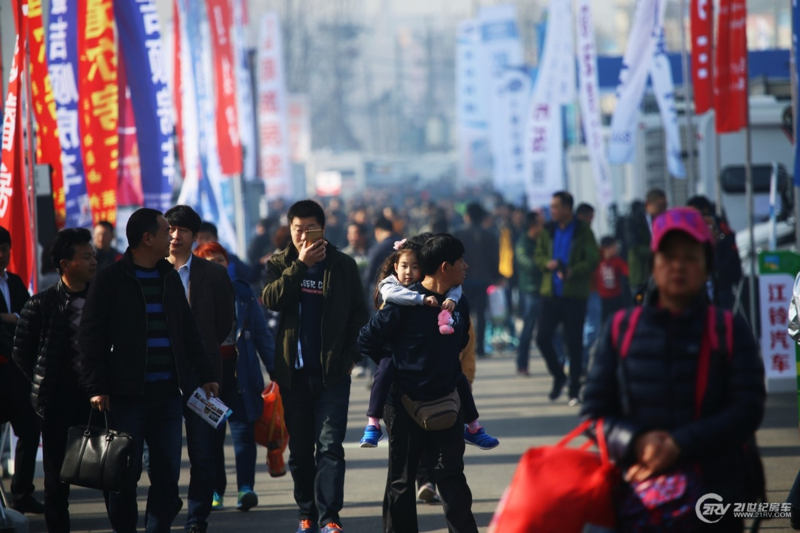 Focusing on the market development trend and exploring the healthy and orderly development of the industry
China's RV camping marketenjoys good prospects and rapid growth. In order to promote the development of the industry, as the barometer and wind vane of China's RV camping industry,Beijing International RV Camping Exhibition adheres to the purpose of activelypromoting the development of China's RV camping industry, integrates allresources and has organized nearly 30 exchange activities for industry experts,manufacturers, distributors, parts suppliers and end-users to discuss thehealthy development of the industry.
Afterthe opening of the exhibition, more than 20 exhibitors, including Brilliance,Tourist, Jinghang, Pilote, and Feishen, held a new car launch on the booth,which was well-received. Nearly 400 new cars made their debut at the show.
The"2017 China RV Camping Industry Brand Award Ceremony" praised brands that madeoutstanding contributions to the industry, set examples and built benchmarkingcompany. The "brand, fusion and development" China International RV IndustrySummit Forum invited leaders from various fields in the industry to discuss thefuture development. The "2018 Seminar onChina'sRV Tourism Leasing and Operation" brought more solutions and new vitalitytoChina'sRV rental industry. In addition, a number of industry seminars such as theChina International RV Chassis Technology Seminar, the China RV IndustryStandards Work Conference and the 2018 China RV Dealer Annual Salon heldcontributed to the progress of RV industry from standard to technology tomarketing to lay a good foundation for grasping a better knowledge of themarket and expanding business ideas.
China's largest RV communityof RV family, the most beautiful landscape on site
The huge family of RV riders has always been a beautiful landscape of the BeijingInternational RV Camping Exhibition.
In order to serve the RV family members and spread the professional knowledge ofRVs, the organizer arranged many lectures on RV knowledge, such as WangXudong's Interpretation on "How to Buy a RV for You" and "Maintenance andDriving Skills for Domestic and Imported RVs" and "How to Plan a Perfect RVTrip" theme sharing. The lectures were fully attended and well received. RVfamily fans were organized to have "most beautiful RV life" graffitiactivities and embroidery contest to enhance interactive understanding, enrichcamping life and spread RV camping happiness.
Exhibition activities are interconnected from the award ceremony, professional forums, RVknowledge training, RV travel experience sharing, RV fans appreciation dinnerto RV fans activities. Exhibitors, RV family fans, or the vast number ofconsumers can obtain fruitful results.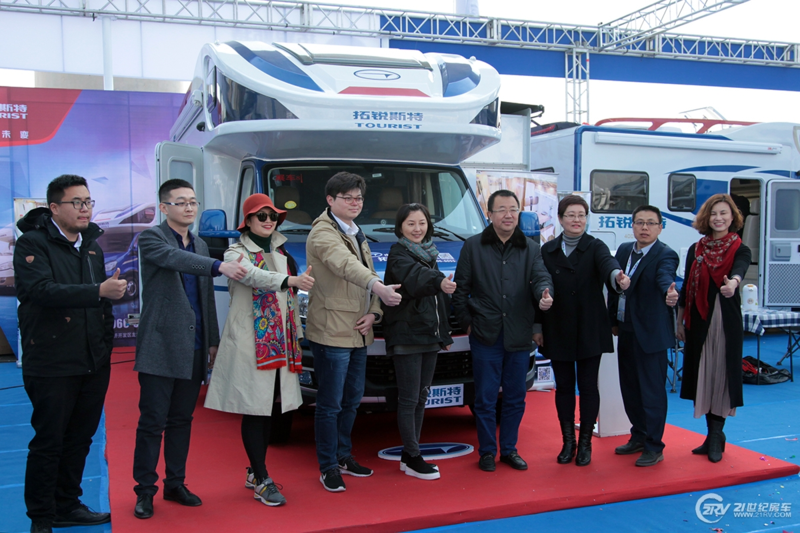 Dedicated service for 16th session with warm heart evaluation encouraging progress
The China(Beijing) International RV Camping Exhibitionhas been dedicated to the development of the industry since its inception in2010. So far, the exhibition has been successfully held for sixteen sessions.Through hard work, it presented that the industry started from the scratch andgrew from weak to strong. Exhibitors at home and abroad gave more recognitionto this event. Many manufacturers from Germany, Italy, France, the UnitedKingdom, the United States, Japan, and South Korea all stated that the industrydevelopment of Chinese RV Camping amazed the world's counterparts withpromising future. The exhibition was more orderly and reasonable in terms ofthe types of exhibits, organizational processes, supporting services, and thelayout of the exhibition environment. It also provided exhibitors and visitorswith many conveniences and the exhibiting results were more satisfactory thanexpected. The Beijing RV Camping Exhibition became the largest sales space forChinese RV sales and played a positive role in promoting the development andupgrading of the RV industry.
Industry events attracted attention and media reports showed strength
The four-day 16th China (Beijing) International RV Camping Exhibition and the 2018China (Beijing) International Outdoor Camping Exhibition attracted more than300 media at home and abroad, including domestic well-known media such as CCTVNews, Tencent Auto, Chexun, Xinhua, CNR, China's Economy, People, China Daily,BTV Public Traffic Light, BTV Life, I Love My Car, Travel Channel, iQIYI, YoukuAuto, 58 Vehicles, Pacific Automobile, and more than 30 domestic influentialautomobile we-medias, as well as MOTORHOMECHINA from Germany, etc. to report on the eventin the timely manner. According to statistics, more than 80 media personallyvisited the exhibition site and conducted in-depth coverage of the exhibition.
The exhibitors from the 16thChina(Beijing) International RV Camping Exhibition,2018China(Beijing) InternationalOutdoor Camping Exhibition obtained turnover exceeding expectation. Consumersreally approached the dream RV Camping life and started a happy and beautifulRV life. From September 13-16, 2018, on the 17th China (Beijing) InternationalRV Camping Exhibition and the 9th China International RV Camping Rally, we willcontinue to provide exhibitors with a quality service platform, present a grandRV feast for the visitors to contribute to the promotion of the Chinese RVCamping culture.